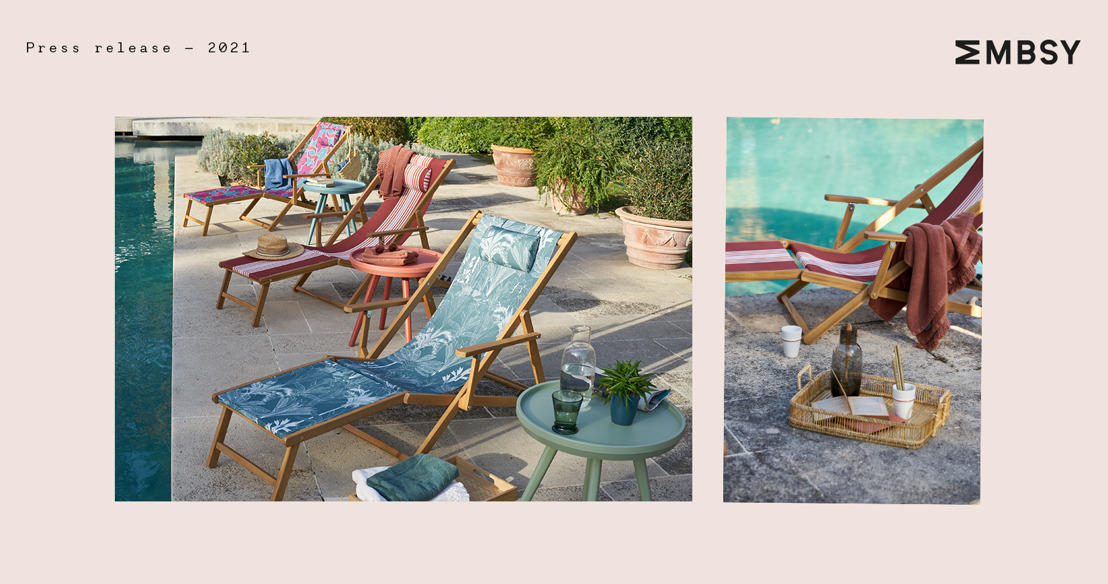 Staycation part 2: a holiday feeling in your own garden
La Redoute Intérieurs garden 2021
Relaxing and doing nothing, that's what holidays are all about. You don't need to worry about arriving on time or possible traffic jams, just book a holiday in your own garden. You really don't need to leave the house to experience that wonderful vacay feeling. Are borders opening up? Well, sit back and relax in the new garden collection by La Redoute and start dreaming of new destinations...
Use these powerful tips to make your garden 'staycation proof' to prepare for rising temperatures and the first barbecue of the year!
Tip 1: Create the perfect chill spot
Your first priority is a nice lounge set or a comfortable sun bed where you can relax with a book and some music. And... of course a drink, so add a side table to hold your favorite cocktail.
Extra tip: When you start your staycation, don't forget to buy a good book and make sure to update that music playlist (and throw in a few favorites for the neighbors to keep the peace).
Tip 2: Make your garden glow
By choosing the right lighting you can stretch your holiday nights and enjoy your own garden until nightfall. Besides that, light brings your garden to life. A lovely garland of lights, a lantern or a classic table lamp, the choice is yours. For chilly evenings, it is also a good idea to add a fire pit. Let's be honest, a bag of marshmallows gives you an instant feeling of being on a vacation, doesn't it?
Tip 3: Gather around the table
Choose a beautiful table where your friends can gather around for a barbecue or a board game on a sunny and sultry summer evening. Make sure the garden table is nicely decorated and put on some lounge music in the background. Finish off with a cocktail and you'll feel like you're in a tropical place with your loved ones in no time.
Extra tip: make sure you have a large supply of ice cream in the freezer for when it gets too hot outside!
Margo Van Raemdonck PR Manager