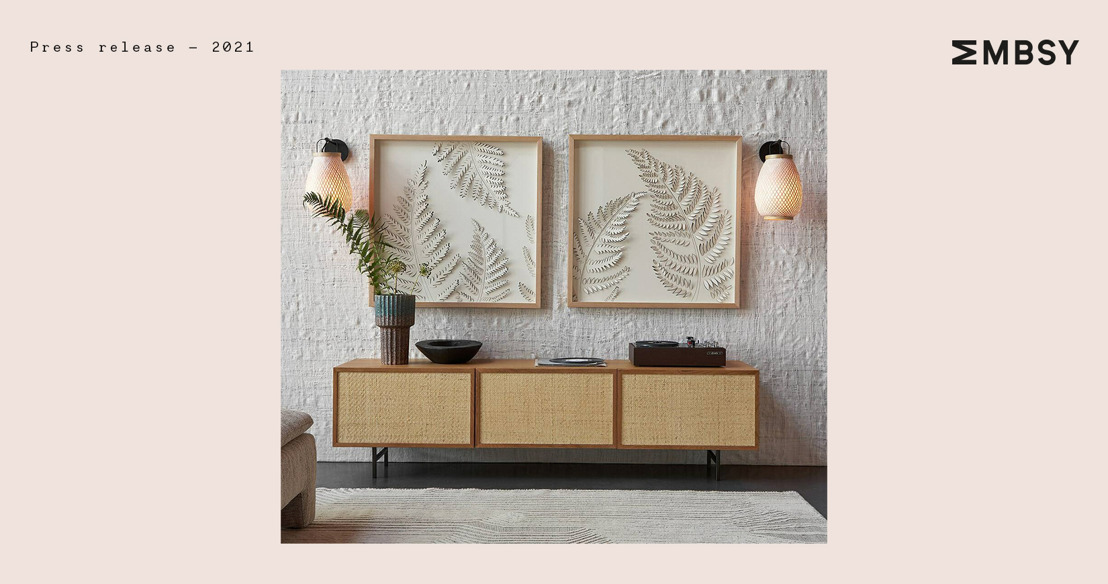 Deco inspo: Nature calls
La Redoute Intérieurs & AMPM
If the insulation of the past months taught us anything, it's the importance to surround ourselves with nature at home. With the FW2122 collection of La Redoute, we're getting back to basics. Time to get in touch with our intuition. Simplicity at its best, enforced with round shapes, natural materials and textures, earthy tones and an easy chic character.
Inspired by nature
Close your eyes. Take a deep breath. Imagine. Imagine you're hiking through the woods. Your road trek evolves in a mountain trail. The higher you go up, the more external sounds gradually disappear. Screeching tyres, car horns and loud voices slowly fade away. The sound of your own heartbeat fills your head. Lucious greenery surrounds you. Your eyes feast on the beauty nature has to offer. What if you could get closer to nature, right here, in the comfort of your home? Why not create your own space to unwind?
One of the main trends in the interior of 2021-2022? Nature. Quarantine times showed us how important it is to surround yourself with natural materials and textures. This applies to everything: decoration, furniture and decor. One of the most popular textures is wood, especially in light colours. Light wood furniture is at its peak. This precious material given by nature mends the whole together, insulates the design and adds coziness.
La Redoute Intérieurs
Closer to the essence
In 2022, it's time to level up. Terms like 'plant parenting' and 'urban jungle' are terms that sprung up like mushrooms during the lockdown. Although we can finally go out and see the world again, our house will remain the sacred space where we come home to. So why not treat it like a green kingdom? Home gardening is the latest interior trend in 2022. Indoor plants and greenery will provide us with air and the peace of mind we need. Textiles like ceramics and wicker complete the overall picture.
La Redoute Intérieurs
AMPM
Escape the daily grind
Lockdown has rewritten the very meaning of escapism, forcing us to find new ways to retreat. Although the world is yet again our oyster, we hold on dearly to this contemporary indoor haven we've carefully created for ourselves. Why? We seek an escape from the straining realities of everyday life. Our intuition leads the way: eco-friendly textures, earthy colours, light wood, relaxed atmosphere and feminine round shapes.
We're constantly looking to embrace optimum levels of wellbeing. There's a proactive attitude to enhance the quality of life in our mental, physical, and emotional state. We're turning towards more comfortable pieces made of tactile materials like shearling and soft leather.
Soft design
Modern softness, romantic shelter and feminine forms gain popularity. Organic curves determine today's furniture: wooden furniture with soft shapes and the idea of comfort carried by soft materials, particularly bouclette. Today, strict lines and layouts are softened by furniture without corners or right angles. Chairs and stools have a softened body, rather than a rigid, straight structure. The two main materials: the unbleached curly and the blond wood with rounded shapes. We crave cosy comfort with soft design in soft colours like beige and ecru. La Redoute's styling team adds their iconic French touch.
AMPM
La Redoute Intérieurs & AMPM