Make way for sustainability
La Redoute Intérieurs X Dizy launch 3 eco-responsible pieces with a timeless design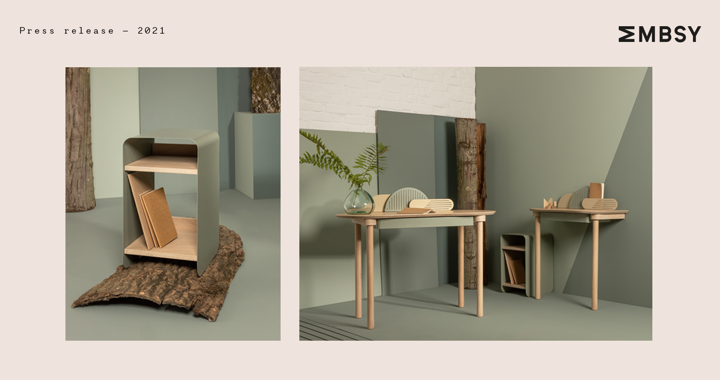 In honour of European Sustainable Development Week '21 in september, La Redoute Intérieurs and Dizy joined forces. Both passionate about responsible design and sustainable furniture, they combined their know-how and expertise. The fruit of their collaboration? An eco-responsible and practical collection containing 3 elegant pieces with a timeless design: Le Bureau, Le Casier & Le Bureau Compact. ​
Designed to last
Vianney Sauvage and Augustin Poncelet are the faces behind Dizy. These two creative masterminds put eco-design at the heart of their approach. Sharing the same values, Dizy has found a like-minded partner in La Redoute. Creativity and responsibility are the main characters in this story. Sustainable furniture, designed to last. It's timeless design, combined with quality, recyclable or recycled materials. Each product can be easily repaired by only changing the part concerned. A simple way to extend the life of a product while turning your back on fast fashion.
We ♥ local
Made 100% in Roubaix, both La Redoute and Dizy's home base, the production process consists of a short chain. The collection is made of FSC and PEFC wood and metal from the Hauts-de-France.
The collection
LE CASIER ​
​Tidy up beautifully
The pedestal desk is made of high-quality and certified materials, designed to prevent programmed obsolescence. Its 2 durable shelves are made of oak from sustainably managed forests. Ideal to create a practical storage space under the desk or as a sleek and stylish bedside table.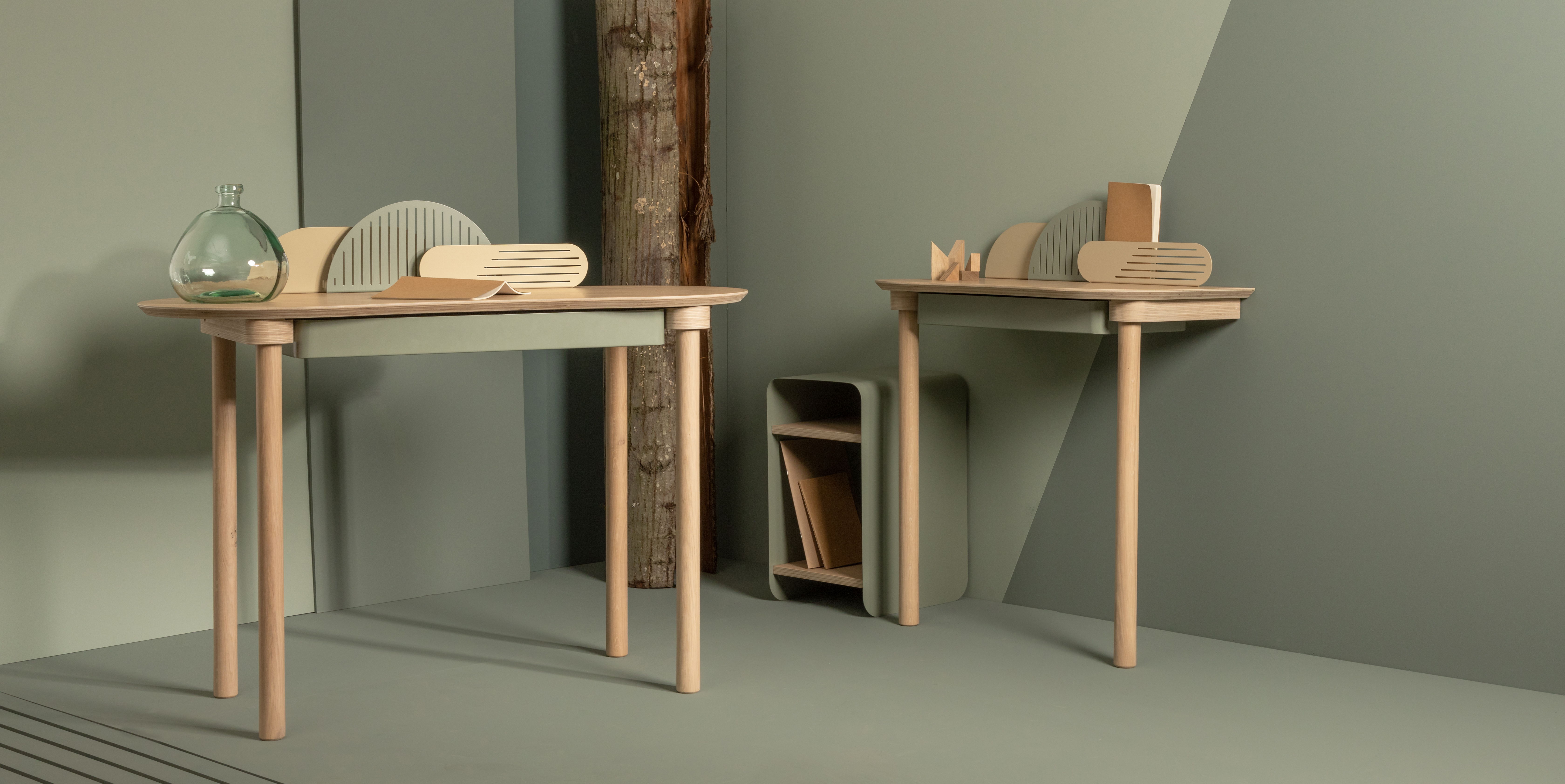 LE BUREAU
​Beautiful & smart
Certified oak, locally processed steel, timeless design… This desk is as responsible as it is sustainable. All its components are repairable and recyclable. The elegant lines and smooth curves, combined with sage green and wood, give the desk a soft and warm character. The perfect place to work from home.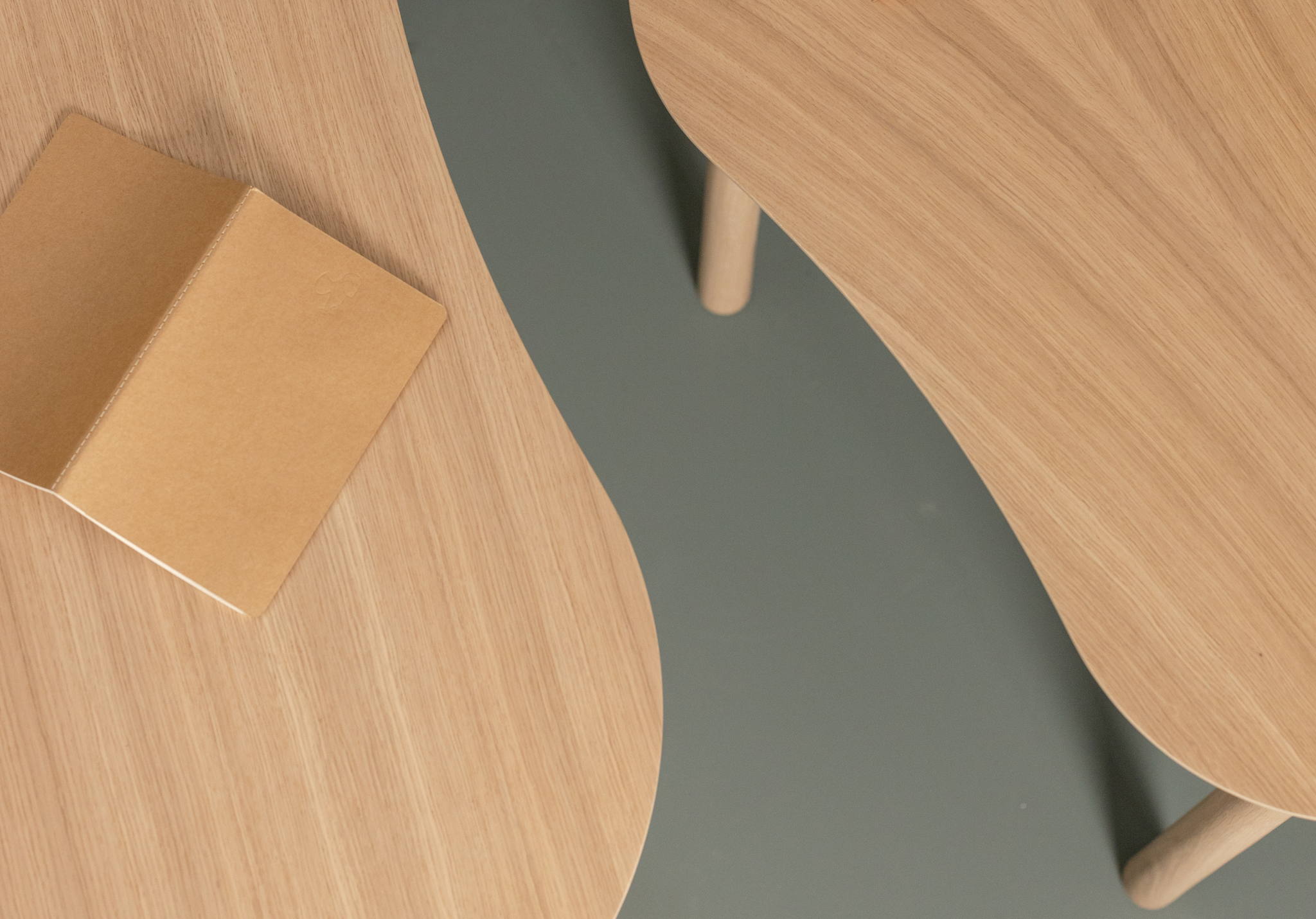 LE BUREAU COMPACT
​Small but responsible
Designed to create an optimised workspace, this compact desk can be fixed to any wall in the house. The desk is made of French oak from sustainably managed forests and steel processed in the highlands of France, combining conscious manufacturing and elegant design. Its drawer and 3 plates allow you to store your documents and magnetize your photos.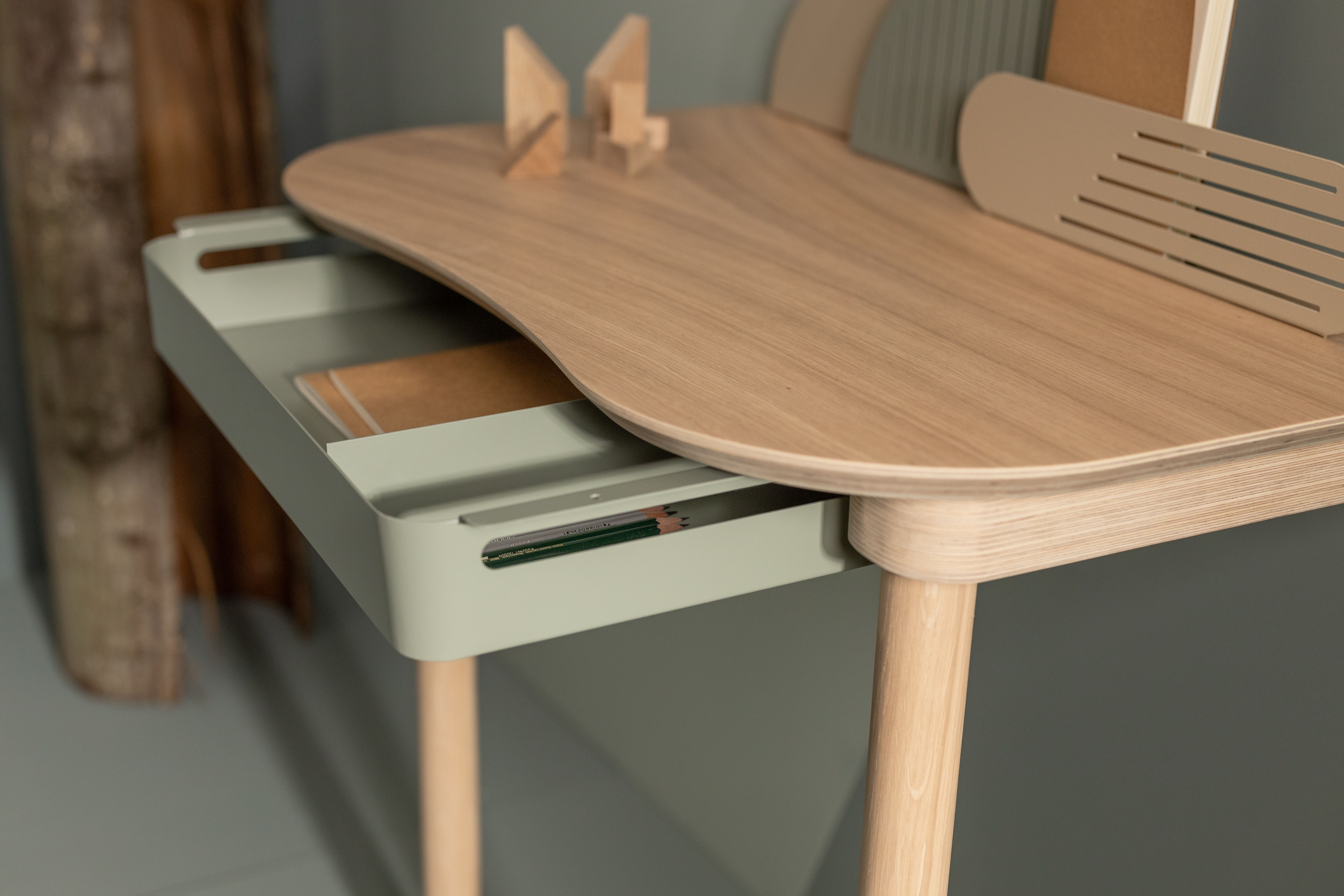 Check out the collection here.