"Japandi" making its way into our interiors
Neutral colors, unusual shapes, natural materials and fine craftsmanship. What characterizes this new trend?
An exclusive collection of sustainable and accessible interior and decoration items, that's what La Redoute Intérieurs is aiming for this year. Interior designers have noticed that consumers increasingly opt for sustainable interior brands: nature-friendly materials, respect for people and above all a lower impact on the environment. Back to basic, natural elements and earth tones are the three pillars that make the Japandi lifestyle a keeper.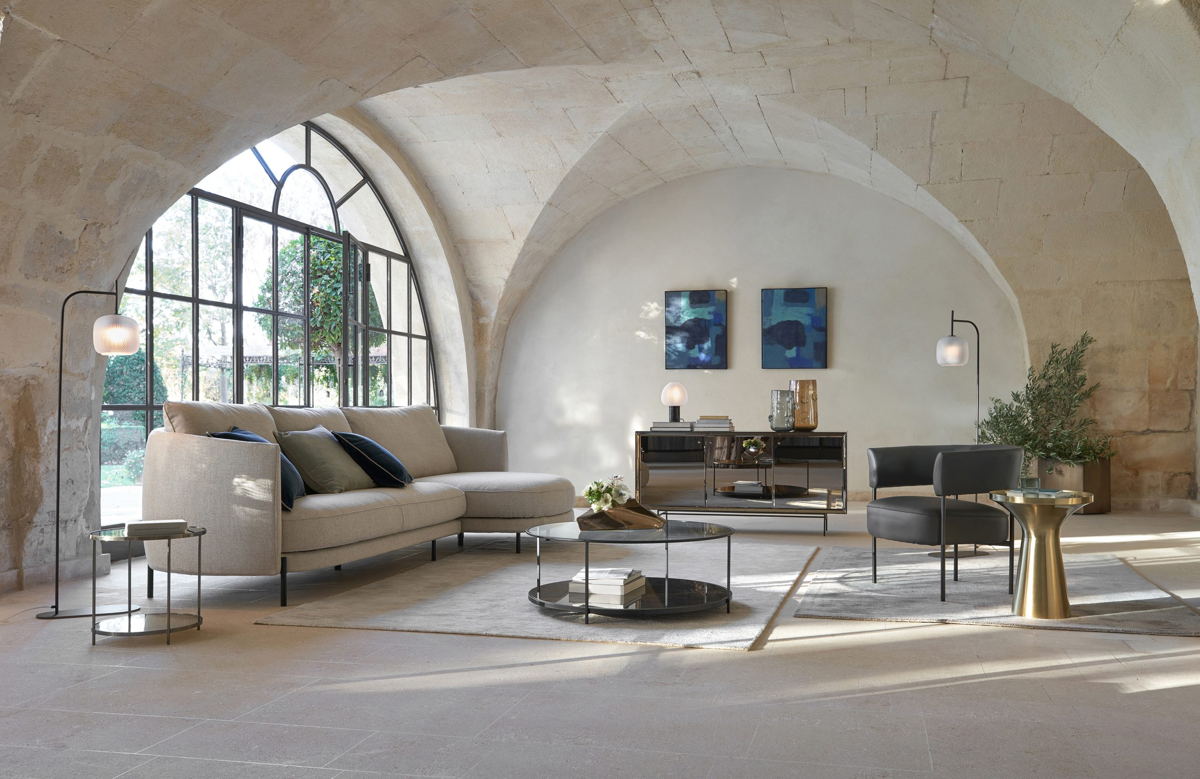 Styles unite
Travelling is probably out of the question in the coming months, but with the right decorative pieces, you can still bring other cultures and styles into your home. Materials such as jute, rattan, wicker... bring an exotic touch to your interior without overpowering it. Japanese influences make their entrance into the world of interiors: a minimalist living world that breathes coziness. Everything is under the sign of peace, luxury and serenity - which fits in perfectly with the previous trends. This new style is called "Japandi" or Scandinavia and Japan united in one style.
Natural shades
When we dream about Scandinavian interiors, we think light wood types, combined with white accents in steel and marble. A nice nuance to this trend is to alternate different kinds of wood and color tones. Natural shades such as blue, green, brown and grey ensure that your interior does not become boring. For a more spicy touch, combine light wood types with black accents. What's striking is how we're leaving the clean lines and sharp corners behind. Round shapes and curvy pieces give interiors more personality.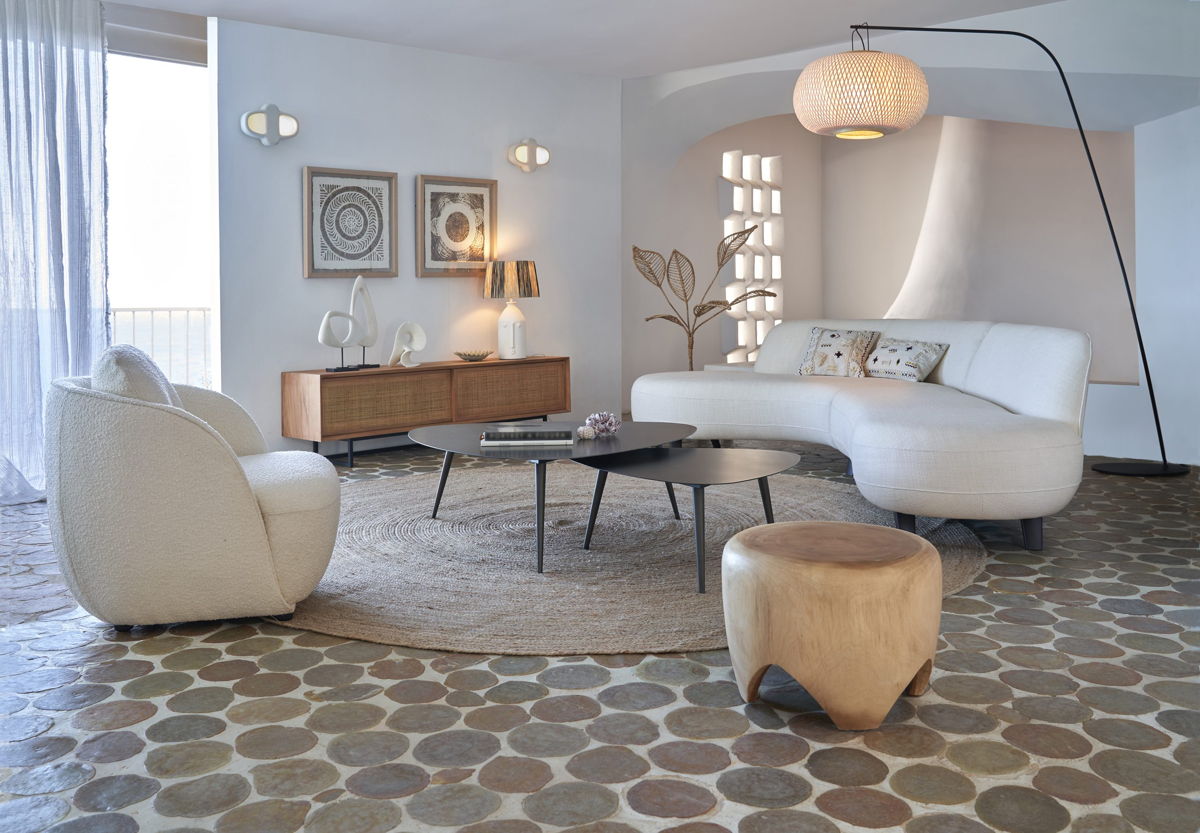 Let nature in
Since the beginning of the lock-down, it has been noticeable how we turn to nature to make time for ourselves and take it easy. Bringing nature into your home creates a nice and healthy environment inside. Using plants and flowers is an easy way to give your existing living spaces this "natural" upgrade. Those who are less green-fingered, can always fall back on dried flowers, another alternative that is sustainable and environmentally friendly. Another idea is to opt for floral wall decorations or a stone statement vase. The ideal setting for a Japandi finishing touch!
---
Margo Van Raemdonck PR Manager