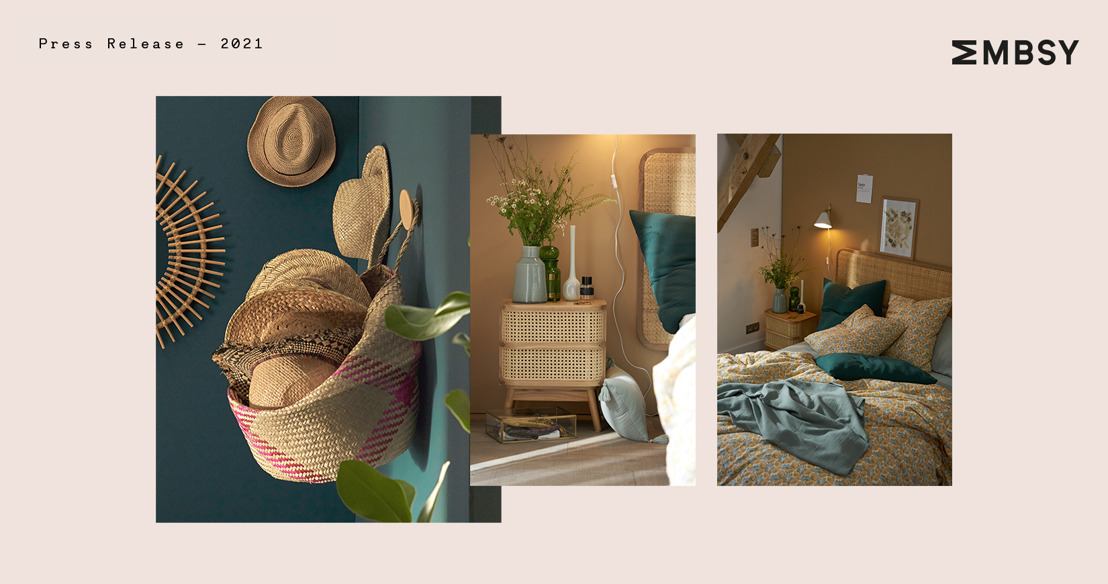 Every journey starts at home: these 3 interior trends pave the way
A change of decor with La Redoute Intérieurs
Instead of completely changing our homes, seasonal decoration trends emerge to let us update our safe-havens, to create living spaces that will not feel outdated any time soon. La Redoute Intérieurs let's you discover new worldly landscapes without ever having to leave your home. Surprising colors, radiant vibes, natural materials, rural prints,... Through 3 easy to digest themes, the in-house designers envisioned an original, inspired and easy to handle collection to reinvent each space of the house. Because as everything evolves, so do our home interiors.
Nordic harvest
This trend is a combination of the purity of the Scandinavian look and the authenticity of natural materials. Light wood has largely taken its place in our interiors because of the hygge lifestyle. This wood is now complemented by other natural materials such as rattan, jute, bamboo,... Such fibers are used in lamps to diffuse a soft and warm light. Not only lighting is an important element in this style, the carpet is also a must in the Nordic harvest universe. The bed linen and the fabrics are adorned with soft and powdery colors and evoke the harvest season even more.
Local mix
Ethnic patterns, woven rattan, travel memories.  What if we mix inspiration from all over the world? This trend has no limitations (or only a few).  That's exactly what the designers at La Redoute Intérieurs had in mind while creating Local Mix. By blending African and Indonesian elements they created a warm look, from traditional crafts to local characteristics. An object that takes centre stage in this collection, is the basket. Whether it is used as a plaid storage, magazine rack, a plant pot or simply decorative, this must-have brings a cosmopolitan touch to every room.
Poetic nature
A desire for poetry and lightness? Then this interior rage fits you like a glove. Think floral motifs inspired by English gardening, shirt stripes, fresh and delicate colors: the perfect combination for a charming country house atmosphere. But a country house is not complete without a richly set table for lunch in the sun right? Shop generously when looking for tablecloths, napkins and table runners.
---
More Poetic Nature
More Local Mix
More Nordic Harvest
---