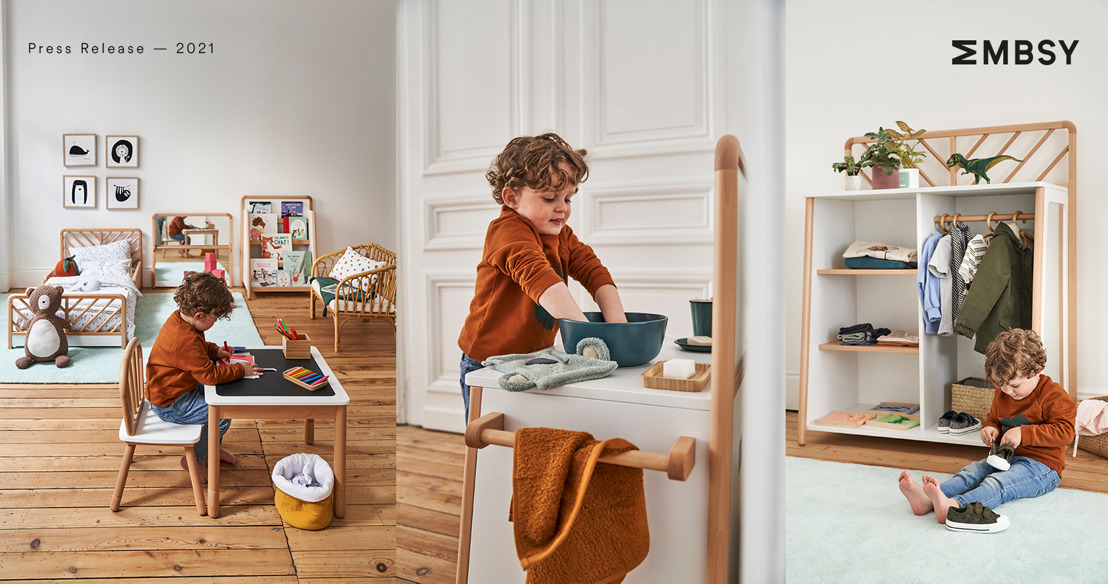 A Montessori Bedroom
La Redoute Intérieurs X Ma Petite Ecole Montessori
La Redoute Intérieurs and Oriane Peillon, founder of "Ma Petite Ecole Montessori", have collaborated on a collection that encourages children's autonomy and independence during various activities. The result? 10 pieces of furniture designed for the 4 zones of the Montessori bedroom: sleeping, learning and playing, clothing, and care. Exclusive and accessible creations, at a child's level!
Sleeping
Because a good night's sleep is essential for children's development, a comfortable bed is invaluable. The bed in this collection is made of a warm, blonde wood and is flush with the floor. It has an open design and offers an unobstructed view of the room - a favourite of Maria Montessori!
Learning and playing
Because children between the ages of 1 and 6 grow so quickly, this collection includes a chair and a table that grow with them. They both have adjustable legs that can easily be adapted to the height of your child.
Books should be part of every child's room. The bookcase, made of solid beech, is equipped with 4 shelves where a small selection of books can be displayed. The covers face your child, so that they can make their choice independently. Besides reading, children obviously like to play. The handy shelves allow them to easily store their toys and keep their room tidy.
Babies and toddlers are fascinated by mirrors. By observing their reflection, they discover their identity and watch their movements. The detachable support bar encourages baby to stand up.
Clothing
As soon as children can walk, they can dress themselves and choose their own outfits. To help them a little, hang a small selection of their clothes in this wardrobe. Thanks to its integrated mirror, they can admire themselves in the outfits they picked out!
Care
Both the changing and the care table from the collection promote the independence and self-confidence of your child. The changing table is at floor level, so that you can change your baby in all safety, and they can get on and off it themselves. Thanks to the child-sized "bathroom", your child learns to wash his hands, face and teeth independently. You can never start self-care too early!
Available on laredoute.be from the beginning of September.