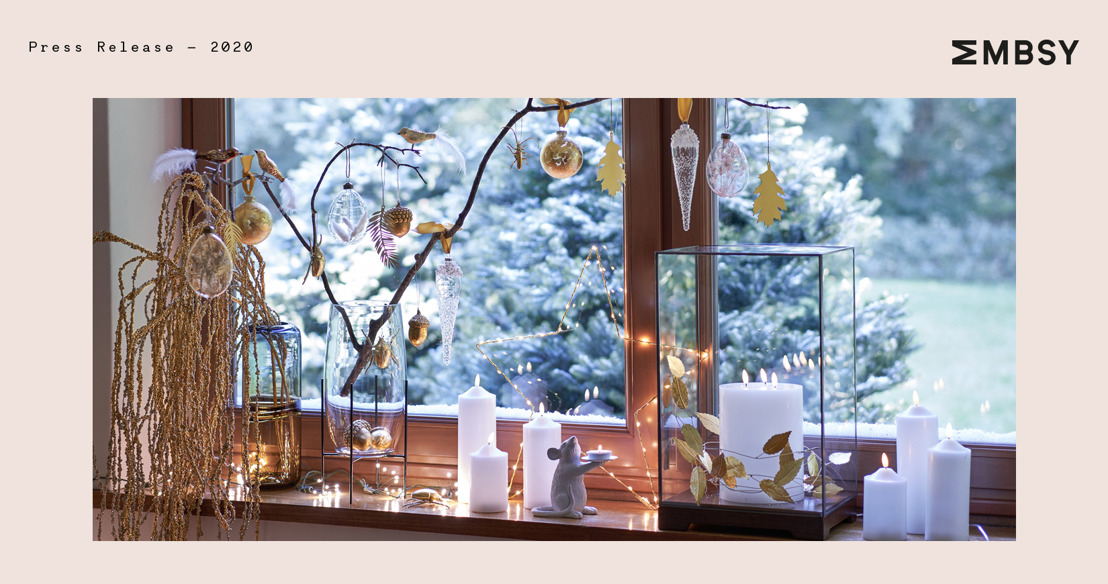 A festive end of 2020: glitters, sparkles and golden touches
La Redoute Intérieurs and La Redoute Collections help you end 2020 in style
The festive season is almost upon us. This Christmas and New Year's Eve might look different from what we're used to, but we need to end this year on a high note. We will celebrate this special year and reflect on all of the positive things and learnings these challenging circumstances have brought us and we'll clink our glasses to a healthy 2021. Celebrating in an intimate setting does not mean you can not go all out on decorations and outfits. La Redoute Collections and La Redoute Intérieurs help you spend the end of the year in style. When else will you use that golden cutlery or wear that sparkly dress?
---
You are golden
Golden colours always work in the Holiday season. The glamourous colour will uplift your decorations and give them that luxurious touch you need. Even a table for only four looks festive with some golden accessories.
All that glitters
The biggest 2020 Christmas trend is sparkles. No matter what theme you pick, a little glitter touch is always a good choice, whether it's in your decorations or in the outfit. Change up those sweats and joggings you've been wearing 90% of 2020 for a glamourous look.
Black minimalism
If you're in doubt, black is always the way to go. Stylish, always on trend and neutral. Another plus: no one will notice if you still haven't cleaned up your Christmas decorations by April or if you're wearing the same skirt for a summer party as for New Year's Eve.
Christmas classics
If you're more the type that sticks to traditions, we have good news. The Christmas classics like red and green colours stay on trend for another year.  Whether you opt for a comfortable red pair of pyjamas to unpack your gifts in or a green velvet suit, you'll look festive either way.
---
For more images from La Redoute Intérieurs, click here.
For more images from La Redoute Collections, click here.